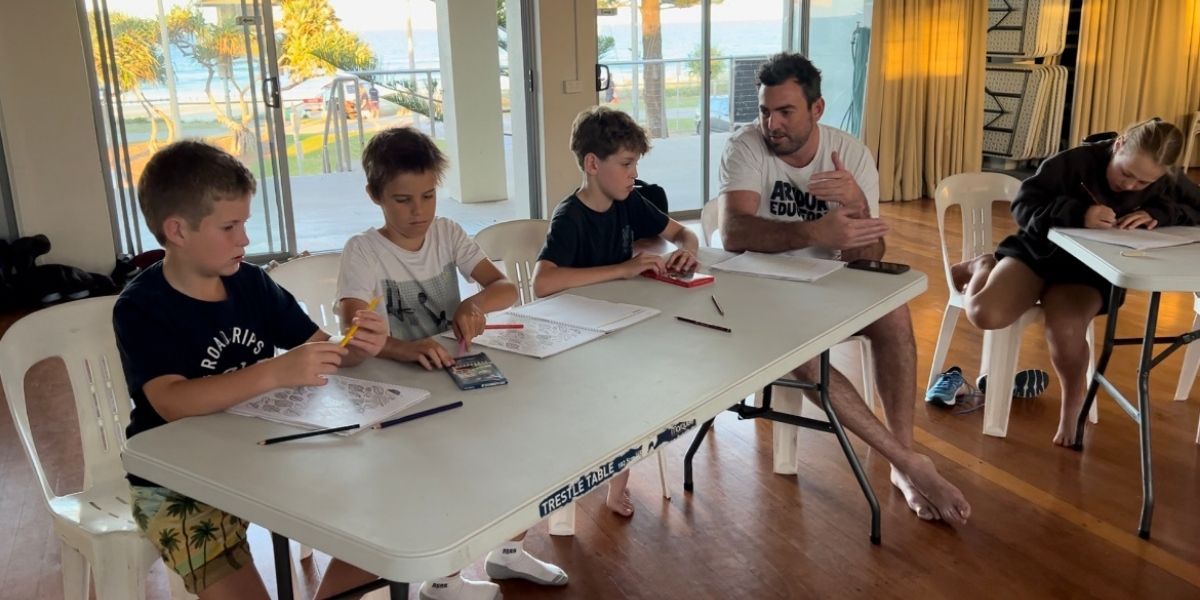 What's behind the armour?
Armour Education - 10 Week Resilience Program
Queensland school teacher, Luke Halcro, saw a decade ago how the delivery of Hugh van Cuylenburg's The Resilience Project could impact the wellbeing of students in his classroom.
Over the years Luke has developed his own emotionally engaging resilience program, to support the mental health and wellbeing of tween boys and girls (aged 9-12 years) outside the classroom. Leading with empathy and role modelling his own authentic self, Luke creates a safe environment for your child to become curious and discover who they are. By giving them the practical skills to remain true to themselves, ask questions, take risks, your child will approach everyday challenges with a wider perspective.
The Armour Education Term Program is delivered on the Gold Coast, Queensland. Luke hosts a series of workshop topics combining practical skills to help them understand their own behaviours, thoughts, and feelings, with lots of fun and games that promote self awareness, resilience, positive relationships, and overall confidence. Each afterschool workshop runs for 75min, one afternoon per week for 10 weeks at Miami Beach Surf Lifesaving Club. 
The 10 Week Resilience Program consists of the following:
What are my values and what do I stand for?
Spreading kindness
Finding authenticity and engaging my support network
The power of curiosity and asking questions
Managing generous assumptions and not passing judgement
Embracing discomfort and being okay to make mistakes
Finding flow
Controlling what I can control
Navigating comparisons
Celebrating me (imperfections and all)
Each school holidays, Armour Educations runs a holiday program offering a full day of fun and team building. This can be a fantastic taste of the full program.
Check out more information on Armour Education and secure your child's place in the Term 1, 2024 Resilience Program. Help to empower your child to reach their full potential by learning to embrace their individuality and be confident in their own skin.