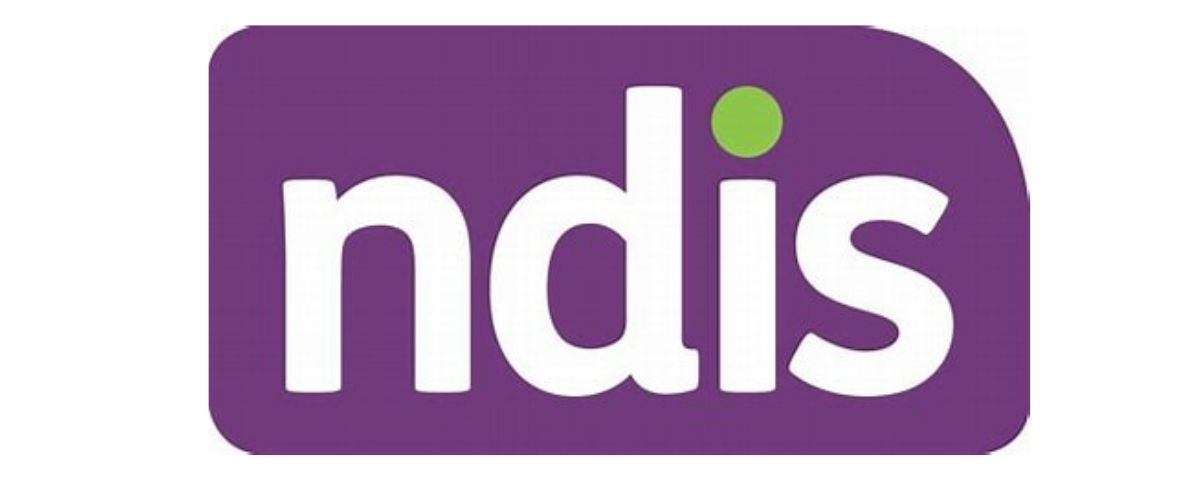 Using your NDIS funding
We encourage the continuation of NDIS services for our Community Partners who are registered NDIS Providers. Our community mission is to promote mental wellness through our programs which supports social and community participation.
If you are self-managed, you can book programs directly. You will automatically receive a receipt of payment, which can be used to submit a claim with NDIS.

If you use a Plan Manager, please follow these easy steps below to obtain an invoice.
How to obtain an invoice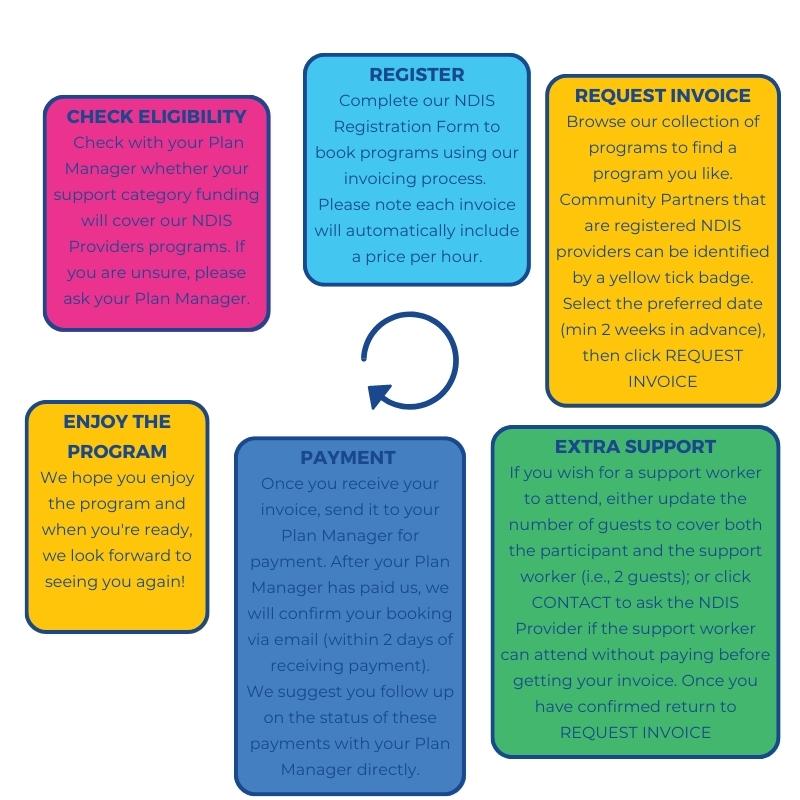 FREQUENTLY ASKED QUESTIONS
Is Higher Swing a NDIS Provider?
No. Higher Swing is not a NDIS registered provider. However, some Community Partners are NDIS registered providers, and they can be identified by a yellow tick badge. We do our best to facilitate bookings and payments for NDIS Participants to ensure they can enjoy the benefits of our listed programs.
I have downloaded an invoice. Does that mean that I'm booked into the program?
No. The invoice needs to be sent to your Plan Manager to arrange payment. Once we have received the payment, we will confirm your booking via email.
I have booked into a class, now I would like to change the date. How can I do that?
Contact the Community Partner directly. You will find contact details and cancellation policy on the booking confirmation email.
How can I change my Plan Manager or other details on my registration?
Contact us and we will assist you.
How can I access past invoices created?
Contact us and we will assist you.
What happens if the program is no longer available when the payment is finally received?
In the unlikely event that the program date has passed or is sold out, we will provide you with a credit for the total value of the payment. Contact us to either book an alternative date for the same program or use the credit to book a different program.
I am a Support Coordinator and want to register multiple participants. Do I need to fill out a registration for each one?
The information within the registration is required for each participant. If you have the required information in a different format, contact us and we will assist you.